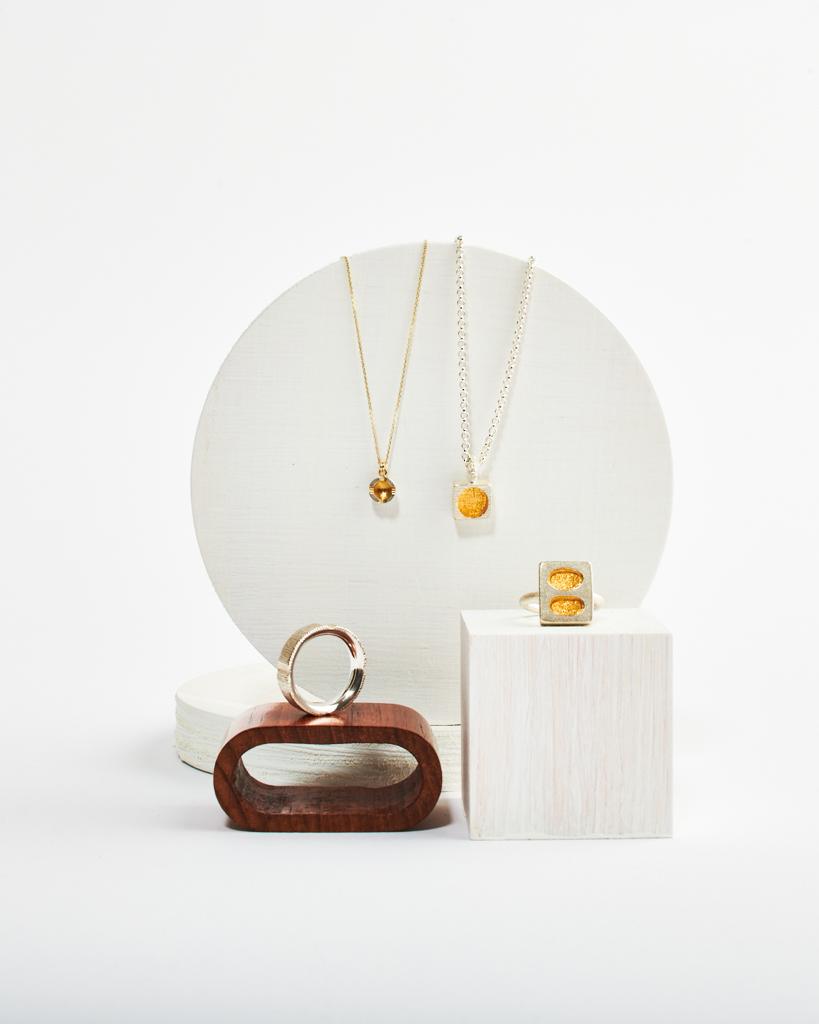 OUR STORY
Aimee Craddock Jewellery was formed with the intention of creating beautifully wearable design.
Jewellery born from a love of form, geometry and brutalist architecture, as well as a desire to transform huge monolithic buildings into, small bodily adornments.

In an attempt to say more with less, Aimee Craddock Jewellery is a celebration of simplicity and subtle strength.

All pieces are handcrafted by myself using luminously textured, precious metals, paired with carefully selected gemstones.

Unique pieces created to honour milestones in life or just because...
READ MORE
TESTIMONIALS
I was lucky enough to be gifted a bespoke piece by ACJ over a decade ago. It was a stunning necklace with a silver and pearl circular pendant. It was created with exquisite workmanship.
I had no idea what sort of engagement ring I wanted until I saw it. Aimee had managed to create the impossible.A unique, timeless ring emitting strength and grace.
For my Christmas present my lovely hubs surprised me some
Of Aimee's beautiful hoops (had been hinting for) ;)
Absolutely love them and everything Aimee makes!